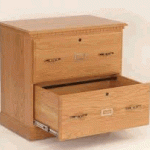 On  March 5, 2014  I embarked on 6 weeks of cleaning out A-Drawer-A-Day. I had been telling people that if they didn't feel ready to undertake a major project like giving away 1 thing a day, they might at least try to prune a drawer. I figured I'd better try it myself. Things don't look very different on the outside because drawers are usually closed and hide stuff. For me, however, it has reflected my effort to do some interior work – a task that is worthy of Lent.  Below is a summary of how it changed me and what I've learned.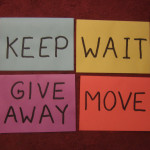 5 years later for Lent 2019 I decided to go through the house again but this time not limit myself to drawers.
1. ROOM by ROOM PLAN
2. R by R: BEDROOMS 1 & 2 – Mostly clothes + shoes in the master bedroom, followed by left over kids stuff in bedroom 2
3. R by R: BEDROOMS 3 & 4 + BATH – Clearing out more kid's memorabilia, adult storage boxes of taxes, and out of date medicines.
4. R by R: LIVING ROOM + 2 HALLS – Whether to pitch older technology and getting permission from adult children to pitch their stuff
5. R by R: KITCHEN + 2 PANTRIES – It takes a long time to organize a kitchen and the 20/20 rule.
6. R by R: DINING ROOM + CLOSETS –  How much in a Dining Room isn't about food. Closets can be a black hole of outgrown stuff.
7. R by R: 10 LENTEN LESSONS – Why bother? How much time did it take? How many extras to keep? Rules and strategies.
8. R by R: BASEMENT & GARAGE – Places where "just in case" things go to die.