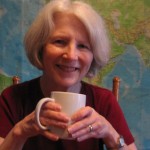 I am a speaker and writer on marriage, parenting, and spirituality. More importantly I am married to Jim Vogt and have four young adult children. To find out more about me and to check out the many resources and activities I have developed, go to my website, www.SusanVogt.net.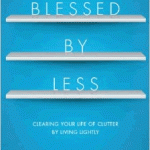 My most recent book is Blessed By Less: Clearing Your Life of Clutter By Living Lightly. It is based on this blog and develops the concept of living more lightly and simply.
You can also find me on:
Facebook PAGE: Living Lightly I add to this regularly and invite your comments.
Facebook GROUP: Living Lightly This is the place for us to discuss various issues related to living simply. Originally, I posed some topics and questions, but am happy to have you all initiate related topics of interest. I read all your post and will occasionally chime in with my own thoughts. I also welcome your comments on the previous discussions including:
The Truth About Bottled Water
The Food Stamp Challenge
Our Family Does Not Have Enough Cars
Christmas Gift-Givin
Over-packaging
Eating Lightly
Twitter: @Vogt_Susan