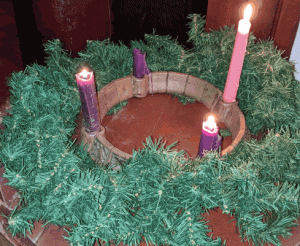 Here we are in the middle of Advent (Nov. 28 – Dec. 24, 2021). I will repeat only once my tired rant about Christmas being Dec. 25 and Advent being the season of waiting and preparing, NOT celebrating and gift giving. Over the past decade I've written 20 posts related to how to manage this complicated season with simplicity, sanity, and hope. Click here for a summary of each.
But for those of you who understandably don't want to wade through too many ideas that might just make you feel tired or guilty, here's my skinny on how to honor Advent and prepare for Christmas without alienating your family and friends.
BE KIND: to yourself and others. Make exceptions to the following when warranted.
WAIT: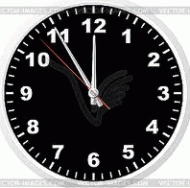 At least till Thanksgiving to start home decorations. I whine about stores doing it early, but I'm not in charge of stores, only my own family.
To party – unless it would be rude to not attend an office or friend's party.
Till Christmas Eve to decorate your tree. (Too late for this year? Forgive yourself.)
Till Christmas morning to exchange family gifts – again unless it would be rude.
PREPARE: (While pregnancy means waiting, it also requires getting a lot of things ready.)
Enter into the spirit of Advent (Light the candles on an Advent wreath, Put up a creche and move the 3 kings from the East to the West. Count the days on an Advent calendar…
Put up outside lights, window candles, green garlands, etc. Perhaps consider the lights like following the stars and greenery as honoring nature.
Get gifts. Whether buying, making, baking, giving experiences, or sharing kind thoughts, the sharing of gifts requires planning. Check out my Nothing New Christmas experience.

Since this post is coming out in the middle of Advent, some folks may have already plunged in to more traditional Christmas activities. That's OK. Remember the first step: Be kind to yourself. There's always next year.