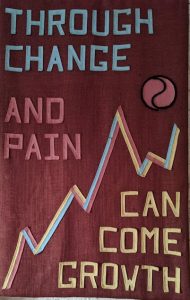 So much has changed since Covid-19 has taken over the world. My Lenten commitments seem almost frivolous or irrelevant in the face of deaths, lay-offs, and closings, but here's the skinny on them:
1. Eat a vegetarian diet – continues, but with more appreciation of grocery workers & farmers
2. Avoid single use plastics – It's complicated. In order to support small businesses, we purchased a couple carry-out meals, but that included plastic trays.
3. Use more public transportation – ≠ social distancing, but I'm not going out much anyway.
4. Interact more directly with people in need – Continue to give grocery gift card. Dropped off food to the local Catholic Worker house instead of eating with the guests.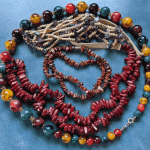 5. Continue to prune more stuff from my home – With meetings cancelled, I took time to clean house. This included long needed dusting which uncovered more than dust: extra necklaces, holey socks finally got darned, floors got cleaned, and windows washed.
But Lent has grown beyond my initial commitments. Physical social distancing created space for more physical activity like walking to the grocery store, longer bike rides, and gardening.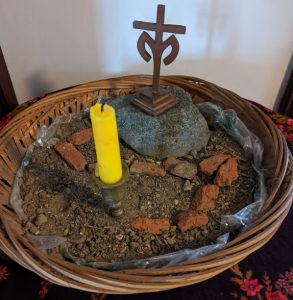 And now, of course, as Christians embark on Holy Week (Jews celebrate Passover, Muslims observe Ramadan…) my thoughts turn to how do these religious feasts which are usually commemorated in churches, temples, and mosques square with social distancing. Beyond live streaming religious services, what's a person of faith to do?
Since my background is in Catholic Family Ministry and our own family has experimented with many ways of doing "church at home" I offer these ways to bring religion home which I recently sent out to people getting my weekly Parenting Pointers around the USA.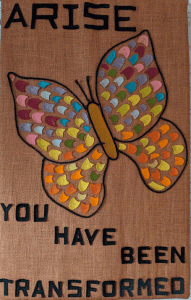 Check out CORONAVIRUS AS OPPORTUNITY – Holy Week 2020
It includes a
• Home ritual for any time in Holy Week (From Where I Sit)
• Holy Thursday Foot Washing basic service
• Holy Thursday – Marianist Family Retreat Center Footwashing Service
• Family Meditations for the Stations of the Cross
• Stations of the Cross with a social justice perspective
• Easter morning 15th Station.
(You might wake early and do this last one outside at "sonrise.")