Curbside recycling is convenient and prevents many items from polluting our land, air, and water or languishing in landfills. The local Cincinnati area waste collection company (Rumpke) has recently added "to-go" cups to what can be put in curbside recycling. Good! BUT, what about items you no longer need but you want to find a respectable home for like clothing, kitchen ware, and misc. stuff that doesn't qualify for curbside recycling – especially plastics and polystyrene foam, i.e. Styrofoam. Here are some solutions:
THRIFT STORES: Clothing, household supplies, games, etc.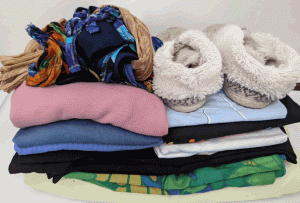 can go to the usual places like Goodwill, AmVets, Lupus, St. Vincent de Paul, Salvation Army, VietVets, Next Door, OR check out my Donating Basics posts here and here. To check out a pretty comprehensive list of national clothing donation sites, click here.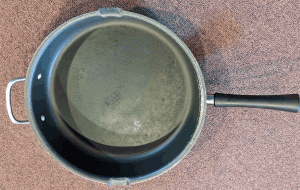 My favorite local Thrift Store is Betty's Treasures because it's close and serves the local neighborhood. That's where I took this frying pan. What's your favorite Thrift Store and why?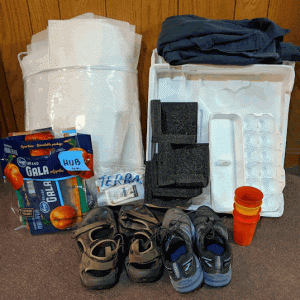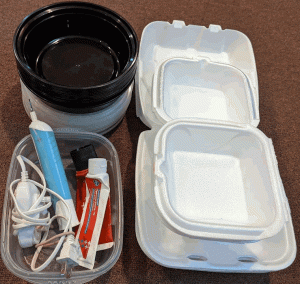 PLASTICS, STYROFOAM, & MORE:
But Thrift Stores don't want your garbage. The best place in the Cincinnati area to take these items is the Cincinnati Recycling and Reuse Hub which takes clean rigid plastic and Styrofoam take-out containers and a whole lot more like toothpaste tubes, bubble wrap, etc. I've become a regular customer of the HUB.
(Note: temporarily they are not taking #1 plastic until a new buyer is found.) Is there a similar recycling center in your community? Let others know in the comments.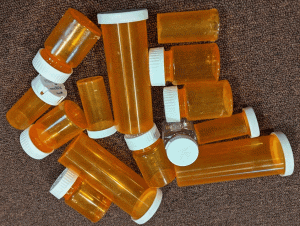 Rx PILL BOTTLES – Maybe you're healthy and never need pills, but people of a certain age (like me) accumulate a lot of those orange plastic pill bottles over a year. Click here for background on what to do with them. Matthew 25 Ministries takes them in many cities. The HUB (above) also accepts Rx bottles.