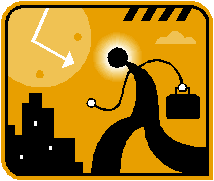 Last week I had two experiences of being forced to wait with strangers. My first reaction was annoyance at being delayed. But upon reflection, I realized that these were opportunities to let go of my compulsion to not waste time. I like to be on time and to make the most of my time. In fact, I came to realize that sometimes letting go of my deadlines, my time, and instead being mindful of others in my presence might be called a "Holy Waiting."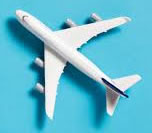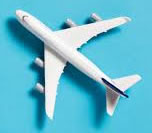 Example #1 – Airport Delay: I was already at the airport when the announcement came that my flight would be delayed 2 ½ hours. It was inconvenient but not a deal breaker since I was returning home with no immediate commitments. Of course 80+ other passengers were also faced with the same delay. After a little grumbling most people settled into tolerating the inevitable. One extroverted passenger sat down next to me and struck up a conversation that lasted for most of the time. We talked about trivial things and important things like life decisions we had made and how travel had broadened our lives. Other passengers contributed to the conversation as they felt inclined. We became a loose community of folks facing the same adversity. I thought about how my morning prayer always ends with something to the effect of "God, help me to be present to the people who cross my path today."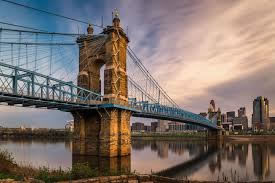 Example #2 – Bridge Closing: The next day, President Trump was to hold a rally in Cincinnati. Jim & I planned to ride our bikes to a protest demonstration near the site since parking was bound to be a challenge. BUT, when we got to the bridge to ride across the river to Cincinnati, we found that for security the police had closed the bridge including foot and bike crossings. This meant that there were about 50 people – both Trump supporters and Trump protesters gathered at the bridge…waiting. We didn't know how long. I wondered what to do. We had a common obstacle but very different political views. I toyed with the idea of proposing a respectful dialogue, but the setting didn't feel right. Eventually, I engaged a couple strangers in conversation about how long we might have to wait. They asked me what my t-shirt referred to. I explained that Nuns on the Bus was about a Catholic social justice movement. One man said to me, "Oh, I think we're probably on different sides of this issue. I'm looking forward to seeing my president." I asked him to tell me about what he valued in life and how that motivated him to support Trump. We had a cordial conversation. I noted that I really agreed with all of the values he held but came to a different conclusion about who to vote for. Eventually, the bridge reopened and we both proceeded to our separate destinations.
Learnings:
1. Sometimes a common obstacle can unite people around a common cause.
2. Sometimes it's easier to talk with strangers about sensitive matters than folks we know well.
3. Sometimes I have to not only let go of my possessions but also my time.
4. Wasting time together need not be wasted time. Sometimes it is holy time.