Although Christmas gifts (especially new electronics) can prompt recycling of older stuff, I continue to ask myself "How much is enough?" It's nice to know I have an extra lamp if one breaks. How many blankets does a home need? How do you decide when to get rid of useful but extra stuff?
Two recent experiences prompted me to stop procrastinating and let go.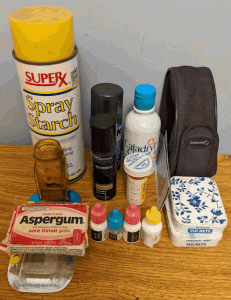 1. Updating our home insulation
We knew the insulation we put in about 40 years ago was deteriorating. As conscientious environmentalist wannabes we decided to re-insulate our house. It would be expensive, but it would save heating energy. To do this required emptying out a bathroom closet to access ceiling and wall space. The closet stored medical and bathroom supplies, towels, and bedding supplies. Most of these were extras in case of emergency or to host visitors. (Of course not many visitors were coming during these pandemic years.)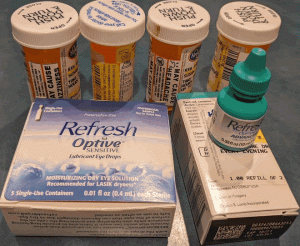 Pruning through all this stuff eliminated out of date medicines and added a feeling of gratitude that we hadn't needed arm slings, poison ivy remedies, or additional sheets in quite awhile. (For additional ideas to save energy, especially in bedrooms, click here.)
2. The arrival of Afghan refugees to our community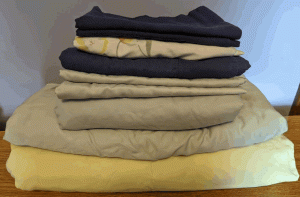 Around this same time, we learned that Kentucky Refugee Ministry was preparing to welcome evacuees from Afghanistan. We volunteered to welcome a family of 8. A local religious congregation was providing a temporary dwelling but they did need home supplies.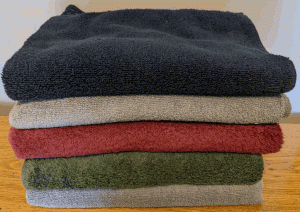 Hmmm, how many sheets, towels, and extra toiletries did we need to keep "just in case" when a family with 6 young children needed these now? Sheets for 4 beds and 5 towels was a start.
How many extras are enough of anything is an ongoing dilemma for me. I like to be prepared and careful, but it's made easier when I know a "neighbor" is in need.
What prompts you to give away or recycle extra supplies in your home.
What makes something "extra"?