What? How can one "Love the HUB"? Am I talking about hubcaps on a car. an internet hub, or something else? Well, for environmentally minded people in the Cincinnati area the HUB is short for Cincinnati Recycling & Reuse Hub.


It's the go to place for many hard to recycle items. If you live in a major city, hopefully you have an equivalent place.
Of course my own town has curbside recycling and this is good for paper, cans, and certain plastics like plastic bottles. As long-time readers know, I'm always trying to reduce our family's use of Single Use Plastics (SUPs). BUT, even a careful recycler will find it hard to eliminate all plastics from our household diet. This is especially true during winter when local produce is not available and many fruits and vegetables come in #1 plastic "clam shell" containers.
Well…the HUB recently developed the capacity to take #1 plastics in addition to many other hard to recycle items. In anticipation of this step, I've been saving these #1 plastics in my basement for almost a year. Yesterday, I took them all to the HUB and that's the most recent reason I "Love the HUB."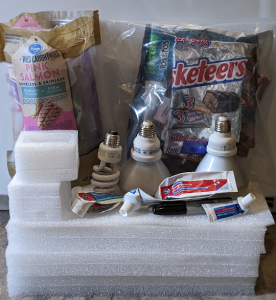 Of course, there are many other items that can't go in most municipal curbside recycling carts, ie: plastic bags, Styrofoam, light bulbs, tooth paste, etc., but you can also donate these to the HUB and feel virtuous.😊 Click photo on right to enlarge
Yes, recycling well takes knowledge and some effort, but when I think of the future of planet Earth and whether our children will inherit a habitable planet, it's worth the effort.
A final caveat – As necessary as diligent recycling is, the better solution is always to avoid the need to recycle, thus remember "Reduce/Reuse" as priorities. For some of my other recent reducing plastic ieas, click here.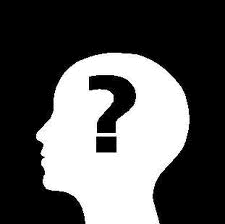 So…What if you don't live in an area that has a resource like the HUB? You can:
1. Wail, feel disappointed, and just give up.
2. Renew your commitment to the Reduce/Reuse components of environmental sustainability in your private life.
3. Do #2 personally and try to multiply your efforts by promoting these efforts in your community or nation wide.
4. Get active in your community and maybe even found an organization like the HUB.
5. Do variations of #2, #3, and #4 and pray for humility and occasional time to rest.
PS: For those who cannot easily get to the HUB, another resource that recently became available in the Cincinnati area is the Hefty ReNew orange bags for hard to recycle items that can be put in Rumpke curbside recycling.