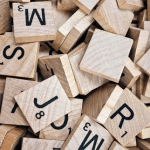 It has been 10 years since I started my Living Lightly blog (Feb. 2010) and I've given you all a lot of words. In the spirit of decade reviews, I'm offering you a summary of highlights for those who might feel overwhelmed by looking at even my curated list of posts in the right column. Here are my top 10 topics of the decade with some literary license for years which point you to multiple posts. The order is roughly chronological rather than priority.
Lent: 2010 Clothes – Although I scoured the whole house in 2010, I chose to focus on clothes since that is the most personal area and one that most people start with. For an overview, click here. For specifics see:
Shoes: 1, 2 
Tops: (blouses, sweaters) 1, 2, 3, 4
Bottoms: 1, 2
Dresses/Suits
Bedroom & Misc. Clothes*:

1

, 2 
Accessories


Coats

2011+

Other people's stuff

+ 1, 2, 3, 4 Once having pruned stuff that belonged to me, I realized that we were storing a lot of stuff for other people (especially our grown kids).
Lent: 2012 Eating Lightly (Food Stamp Challenge)
Lent: 2013 Waste Less + misc. recycling posts
Lent: 2014 A Drawer a Day This was my systematic but time efficient way to "conquer" hidden stuff.
Lent: 2015 Buy Nothing Of course it's impossible to spend NO money, but check my criteria for what I allowed and what I tried to forego.
2016-17 Paper Clutter, (Memorabilia, books,,,) Although dealing with paper (and now digital information) is a lifelong task, the key question is: What's important to save, What's not? Here's a start.
Lent: 2018 Kindness – 7 things I learned

Humorous Foibles

– During Lent 2019 I revisited my Room by Room process of 2010, but in hindsight this can get boring. As a break, here's a taste of some mistakes.
2010-2019 Musings As I diligently tried to live more lightly on planet earth, I inevitably learned a lot about myself, what is important and what is not. Pick your favorite and let me know.
* I found that words for under garments apparently trigger spammers and those looking for stuff that is very different from this blog. Most seem to come from remote countries. I imagine that they are disappointed when they learn the purpose of this blog 🙂 .