Giving and receiving gifts is nice. It's even joyful when you find the right gift for a person you love. Some people love the challenge of the hunt. I don't. For me finding a suitable gift is often a burden, especially around Christmas time. Although I have a reputation for being frugal, it's not just about the money. It's often a matter of deciding whether to buy a piece of clothing, a book, a gadget, or a toy, for someone who already has plenty.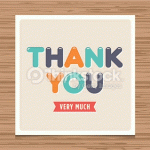 I was faced with such a dilemma several months ago when I was asked to get:
a thank you gift for two people whose terms in our organization were concluding
a commissioning gift for the two newly elected people taking their place
It's a small, faith based community and I realized that neither of the outgoing leaders needed a gold watch, plaque, or personalized pen. What they probably would appreciate more was recognition and humor. So, I asked the 20 some people who would be at the transition retreat to write one sentence on a common card describing a talent or quality they saw in the honoree.
I then tried to think of an item that would symbolize a quality that the newly elected officers would need. I chose a lion poster for the new leader (for courage and humor) and toy binoculars for the person who mentors new members (for being able to see the needs of others). All these items were already around my home. It took time to be mindful of the people involved and some creative thinking.
Fast forward to Christmas. Now that our kids are grown, we draw names for the gift exchange. Grandchildren are an exception to this. We decided to get "dress up" costumes for the 2 grandchildren. For the pirate we will have to buy some items from a store, but for the doctor outfit, I called a doctor friend and asked if he had any scrubs, an old stethoscope, facemask, eye patch (which could double for the pirate) etc. We will then create living room plays where the doctor heals the pirate who goes on risky adventures to help people.
A few years ago, our family agreed to do a "Nothing New Christmas" in which we would not buy anything new. (For those in a hurry, who don't want to read the email negotiations, just cut to the chase on page 4 – Results) It was crazy and fun, but it also strained our creativity genes. We decided not to do it every year. Something I will still do this year, however, is a "strength message" for each of our godchildren. I used to send them a trinket for St. Nick's day but I'm too late for December 6 and they're too old for trinkets now anyway. I plan to send each of them a short email with a talent that I've observed in them over the past year.
None of these ideas may fit your family but I encourage you to think outside the gift box to experiences that will bring joy and laughter. Sometimes that's something you buy in a store; sometimes it's not. The result can be priceless.
PS: For additional ideas, see:
• My list of Frugal Gifts for Family and Friends that I compiled from numerous ideas readers have sent me over the years.
• Extra Fun or Christmas Tag
PPS: What's the most creative, meaningful, silly, or interesting gift that you've received?